Announcing the Winner of the 2023 Program of the Year Award
Announcing the 2023 CPED Program of the Year Winner
University of Pittsburgh - Doctor of Education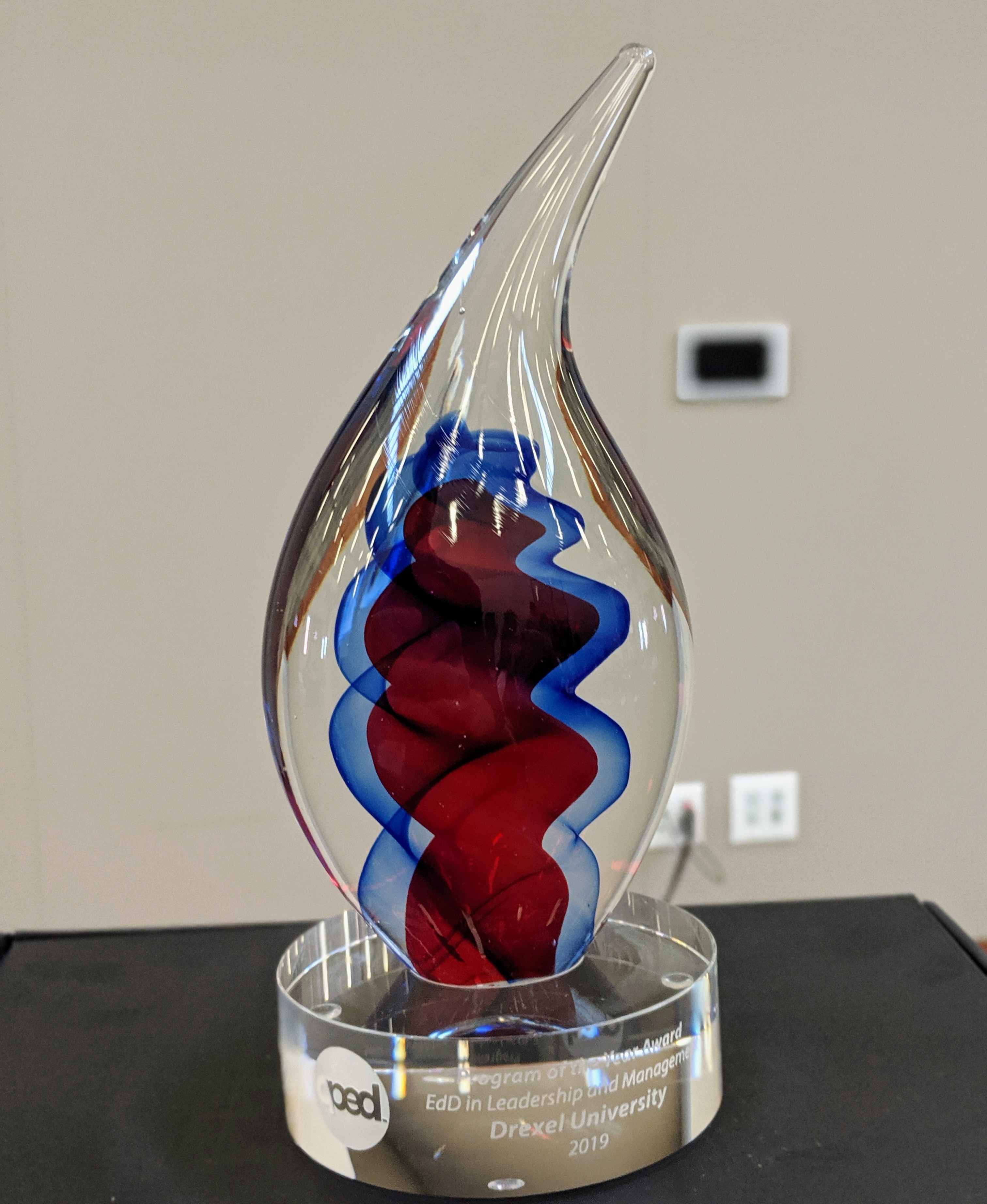 CPED had an outstanding pool of applicants for the 2023 Program of the Year (POY) award! After lengthy deliberations and a rigorous screening process that involved an 8-member committee, representing just under 10% of CPED's membership, the CPED Program of the Year (POY) Committee is pleased to announce the University of Pittsburgh as the 2023 Program of the Year. 
The University of Pittsburgh's (Pitt) EdD is a program encompassing multiple aspects of transformation that deliberately weaves leadership, equity, health, and justice into the coursework and transforms experienced professionals into scholarly practitioners who are equipped to address inequities with improvement science methodologies. Experienced practitioners have the option of selecting one of eight majors to dive deeply into the causes of current inequities and gain a comprehensive view of education and health in society. Students learn from peers and faculty experts and gain the tools needed to manage change in complex systems and work to create a more just future.
Pitt's application told an inspiring, aspirational, and compelling story of their program and faculty's courage and commitment to centering social justice in the preparation of professional practitioners. Learn more about Pitt's EdD on their website.
Congratulations and Hail to Pitt! 
You will have an opportunity to hear more about Pitt's Education EdD program at the October Convening in Pensacola. Please join us in congratulating our colleagues at the University of Pittsburgh for this achievement!
Many thanks to the Program of the Year Award Committee!
The CPED Program of the Year 2023 Committee
Committee Co-Leads:
Harriette Thurber Rasmussen, Drexel University
William Kyle Ingle, University of Louisville
Committee Members:
Ray Buss, Arizona State University
Pricilla Boerger, Regis College
Kathy Geller, Fielding Graduate University
Jacqueline Hawkins, University of Houston
Gage Jeter, University of Florida
Emily Virtue, Western Carolina University


Share this post: