A Warm Welcome, and a Sincere Thank You!
Welcome New Board O

fficers and Directors!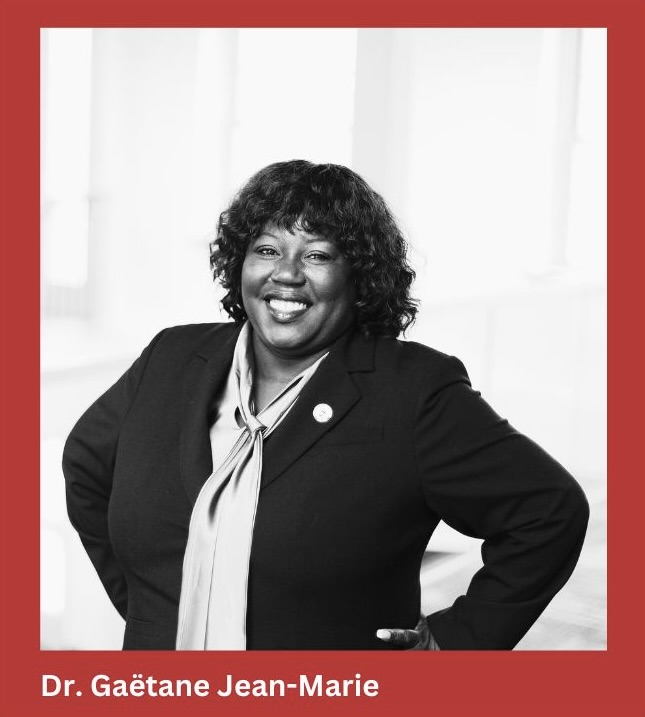 Dr. Gaëtane Jean-Marie will serve as the incoming Board Chair. Jean-Marie is the Dean of the College of Education at Rowan University. Prior to Rowan, she was formerly the Dean of the College of Education at the University of Northern Iowa, Department Chair and Professor of Educational Leadership at the University of Louisville, and held a faculty position at the University of Oklahoma and Florida International University. Jean-Marie has been a member of CPED since its inception in 2007 as a faculty member, department chair, and two-time dean. She will serve as the Chair through June 2025. Stay tuned for more from Chairwoman Jean-Marie. 
In addition, we add to to the Executive Committee Dr. Stanton Wortham of Boston College as Chair-Elect and Dr. Kofi Lomotey of Western Carolina University as the Secretary. They join Dr. Carole Basile of Arizona State who continues as the Board Treasurer and Dr. David Rock of the University of Mississippi who serves as the Immediate Past Chair.  
We also offer a warm welcome to three new board members joining CPED:  
Dr. Gretchen Givens Generett,

 

D

ean, School of Education, Duquesne University

Dr. Nathan Murata, Dean, College of Education, University of Hawai'i at Mānoa
Dr. Manuelito Biag, Managing Director of the Carnegie Foundation's Center for Postsecondary Innovation

As new Directors of the CPED Board, these individuals become part of a dynamic community dedicated to driving innovation, fostering excellence, and shaping the future of the EdD. We eagerly anticipate the valuable contributions and the collective impact we will achieve together. Welcome to CPED!

With Deepest Gratitude...
As we recognize the completion of their tenure, we want to express our deep appreciation for the invaluable contributions made by outgoing board members Dr. David G. Imig, Dr. Paul LeMahieu, and Dr. Robert Floden. We extend special gratitude to David Imig, a CPED Founder, for his visionary leadership and strategic guidance that have consistently propelled our organization forward. 
The commitment, expertise, and tireless efforts of these outgoing board members have played a crucial role in shaping the success and growth of CPED. Their contributions will have a lasting impact for years to come. On behalf of the CPED organization, we sincerely thank them for their dedicated service. 

Share this post: