CPED Staff Spotlight: Carolyn Carlins
Meet Carolyn Carlins!
CPED Operations Manager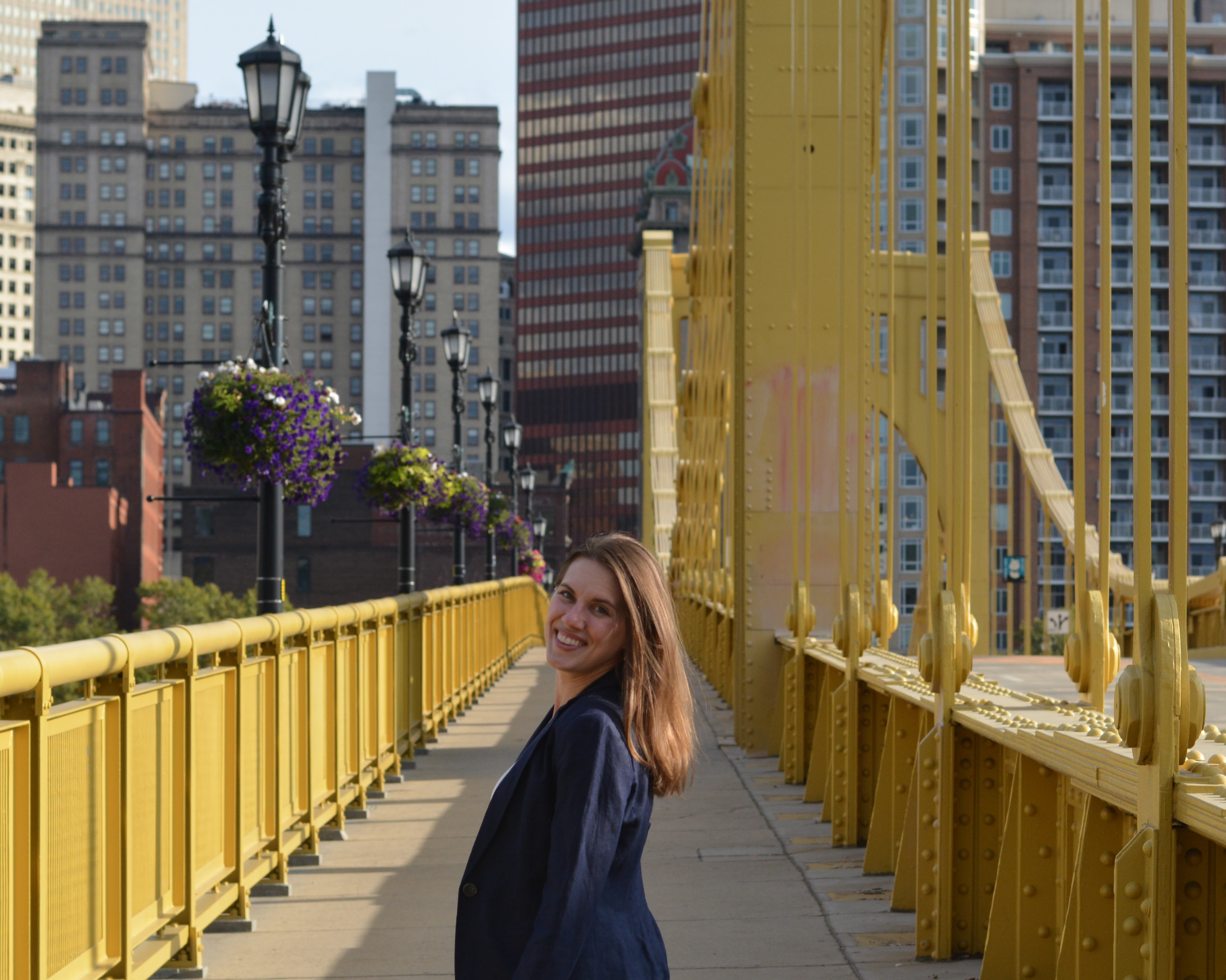 "There is no better feeling than seeing the difference you make."
Since I was young I have been hooked on using my energy to make an impact and bring out the best in others. My family would joke that I was the energizer bunny who just kept going...and going...and going...
This energy drew me to nonprofit organizations, where I have worked for nearly a decade.
After living in London for two years, I returned to my hometown of Pittsburgh, PA and joined a volunteer-run nonprofit. I quickly worked to contribute to the development of the organization and became President of a board with hardly any experience. I learned invaluable skills about how to improve processes and guide change. But it certainly wasn't an easy task. I quickly recognized that being generous with your time, energy, or money makes you feel good, but can also be exhausting.
Because of this, I have been driven to take on projects that improve well-being, help organizations like CPED operate without exhaustion, and empower others to make a difference where they live and work.
When I am not planning convenings and supporting CPED members, I run Curio412, a small-scale consultancy that supports the strategic management of nonprofit organizations to help others develop systems that reflect their goals, so they can focus on making a BIG impact."

Carolyn has provided strategic leadership to nonprofits, foundations, and businesses in the Pittsburgh region and has been named one of Pittsburgh's 30 Under 30 by the Pittsburgh Business Times and Leadership Pittsburgh.
Share this post: