Invitation to host a CPED virtual event in Spring & Fall 2024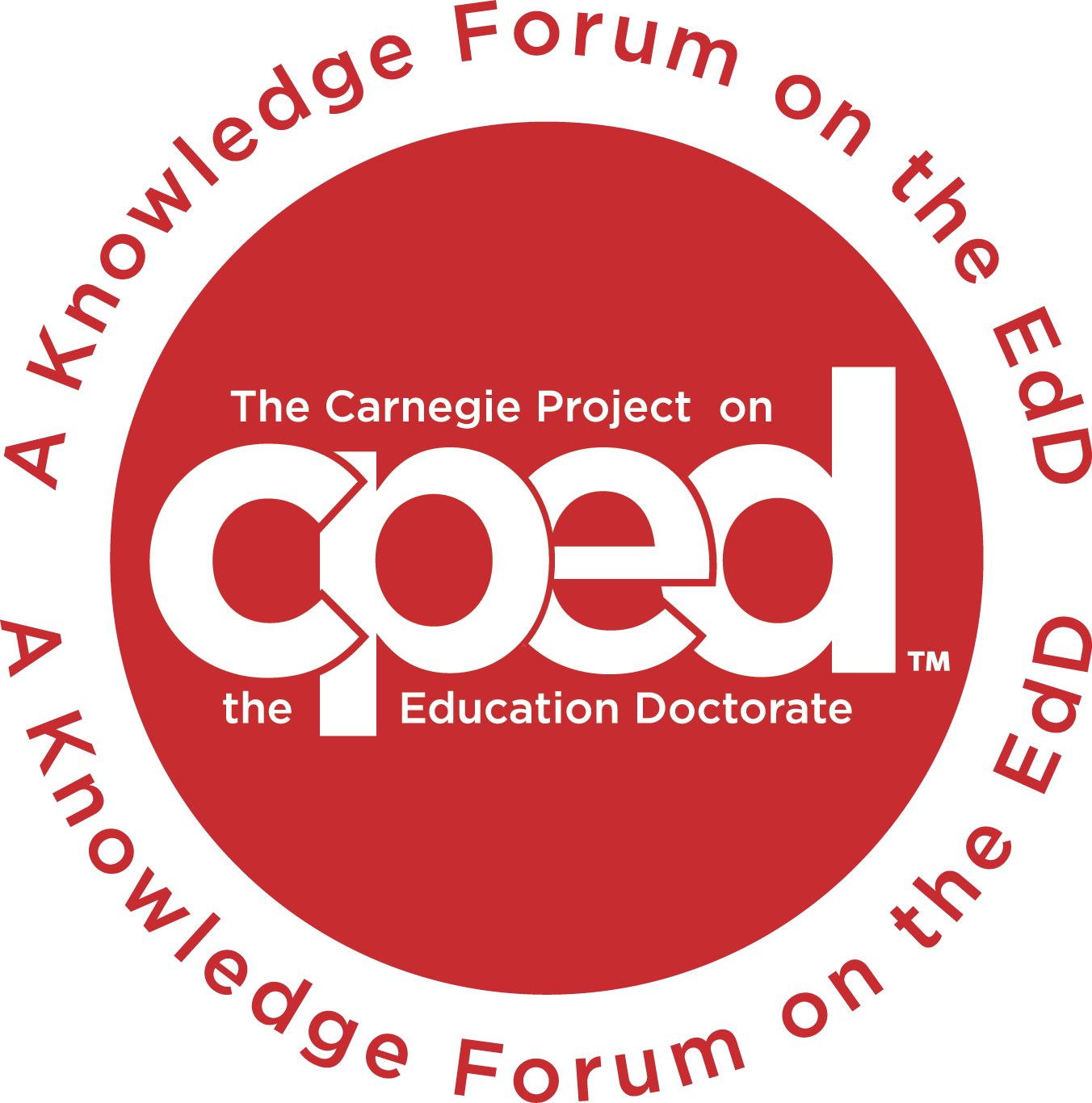 Invitation to host a CPED virtual event in 2024
We are looking to build a knowledge-filled, interactive calendar for our members this coming year and believe you, your colleagues, and your work with your EdD program would make a nice addition.
As you know, CPED offers virtual Webinars, Challenge Fridays, and Show & Tell Tuesdays. Attached you will find a description of each.
By hosting an event you will contribute to the enrichment of the CPED's Knowledge Forum on the EdD for re/designing and evaluating the EdD program(s) through dialog, experimentation, critical feedback, and evaluation. In this spirit, we are specifically looking for topic areas highly suggested by the participants of previous years' virtual events. However, you are most welcome to suggest your own topics as well. 
Pros and cons of on-line EdD programs
Tenets and realities of social justice and diversity, equity, and inclusion in EdD programs
Student/faculty advising relationships
Managing faculty loads
Being a New or Seasoned Member in CPED
Applied Research in Practice—how to design and do in an EdD program
Strategies for defining Problems of Practice
Building Cohort norms
Designing and advising group dissertations
Laboratories of Practice—what are they?
Engaging the student workplace in the DiP
The EdD in an international context
Managing several EdDs across different departments
Designing School-wide EdD programs
Alternative models of the DiP
As you consider hosting a virtual event, we ask you to keep in mind and consider how the new CPED Vision, Mission, and Values might support your presentation. These are:
VISION of a future where equity-minded educational professionals lead lasting and positive change for the learning and benefit of everyone.
MISSION to transform the advanced preparation of educational professionals to lead through scholarly practice for the improvement of individuals and communities.
VALUES of Diversity, Learning, Partnership, People, Social Justice, and Students First more embraced and vitalized!
I hope you will see this invitation as an opportunity to serve CPED, to share your knowledge and skills with the Consortium, and to promote yourself and your hard work. 
If you are interested (and I hope you are!), please complete this FORM that will ask for session type, title, etc.
If you have any questions, reach out to me by email or phone.
Regards, 
Jill A. Perry
Executive Director
Carnegie Project on the Education Doctorate
________________________________________________________________________________________________________
CPED VIRTUAL PROGRAMMING DESCRIPTIONS 
CHALLENGE FRIDAYS               
Goal:  
This is a virtual time and space for members to critically think about, openly discuss, and brainstorm their design and implementation challenges with other CPED members. 
Objectives:  
Focus on key challenges 
Invitation for members to interact and discuss 
Led by CPED team or CPED member 
Member connection and communication 
Link to website resources 
Timeframe: 60 minutes (1-2 PM EST) 
Activities:   
15 minutes: Presentation by host 

3-4 minute PowerPoint introduction 

Discussion prompts—questions or activity 
40 minute discussion as group or break out rooms (depending on # attendees) 
5 minute wrap up by host 
Takeaways:  
Potential follow up with resources from website 
WEBINARS
Goal: 
The goal of webinars is to demonstrate CPED's impact on your program/s and/or the relationship between your institution and CPED. Webinars will highlight programs and/or individuals doing a good job implementing its Framework. They will contain lessons learned, activities, and ideas.
Objectives:
Provide value to CPED audience.
CPED audience learns how CPED has influenced your program or institution and how they might do the same.
Timeframe:
Webinars should not exceed 1 hour in length, including Q&A 

(1-2 PM EST)

Webinars are typically held on Wednesdays.
Activities:
Presentation of slides or other visual content
Interactive discussion or activities
Takeaways: 
Handouts or key points that will guide members in doing similar activities with their EdD
Video of webinar for CPED website and participants (optional)
SHOW AND TELL TUESDAYS
Goals:
The goal of a Show and Tell is strictly that—to brag about your program accomplishments and how you incorporated the CPED Framework or some other innovative practices.
Objectives:
Provide a "case" of a redesigned EdD program for members to learn from.
Promote you and your team's hard work
Timeframe:
1 hour including Q&A 

(1-2 PM EST)
Activities:
Visual presentation of your program—video, power point, prezi, etc
Takeaways:
None
 ________________________________________________________________________________________________________
Promote your Scholarly Engagement with CPED
To maximize exposure and engagement, CPED encourages speakers to share the news of their webinar on their social media profiles (if they have them) on Facebook, Twitter, LinkedIn, and Instagram. This includes promoting the webinar prior to the talk and after the webinar recording has been uploaded for online streaming.
CPED understands that everyone has their personal preference on how to use (or not use) social media. We will not ask authors to share their webinar on social media if they don't have social media accounts or if they don't wish to share the content on their personal social media accounts.
If you wish to share on social media, CPED asks that you follow us and then tag us in your social media posts:
Facebook: Carnegie Project on the Education Doctorate (CPED)

LinkedIn: Carnegie Project on the Education Doctorate (CPED)

X (formerly known as Twitter): @CPEDEdD

Instagram: @cped_edd
Hashtags you may use – Especially for X (formerly known as Twitter), LinkedIn, and Instagram:
#CPED

#EdD

#EdDChat

#EducationDoctorate
Share this post: