CPED Staff Spotlight: Emma Abruzzo
Meet Emma Abruzzo!
CPED Graduate Assistant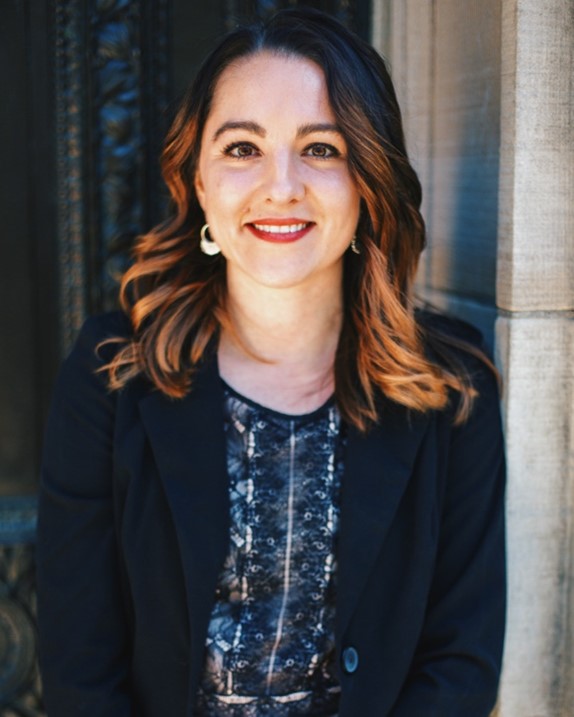 "Educators hold the most consequential and admirable role in any community."
This understanding rests at the crux of all that I do and all that I am, both in and outside of the CPED community.
Four and a half years ago, I left my job as a middle and high school English teacher and came to the University of Pittsburgh for my PhD, seeking answers to some of the most challenging questions facing the education community. Since that time, I have likely discovered more questions than answers, but I have also stumbled upon additional perspectives and interests that inspire and guide my practice every day.
We must structure higher education to meet the needs of education practitioners.
We must understand educators as WHOLE people by valuing their emotions, relationships, and identities.
And in order to do those things, we must integrate new and innovative methods for teaching and researching into our practice.
This is no small feat, but I have been fortunate to have had the opportunity to take a two-pronged approach to fighting for these ideals.
First - Through my work in the CPED organization and within the Pitt EdD program, I have been able to further bridge practice-theory divides and work closely with practitioners (both within K12 and higher education) to establish a better understanding of practitioner needs and the means for addressing those needs.
Second - I have focused my dissertation research on improving university-based teacher education programs by establishing an innovative, student-centered curriculum that draws on narrative inquiry to better understand and teach to teacher and student emotions.
Though I am about to start my final year at Pitt next semester, I am resolved to continue this work in the years to come. I hope to find a new home-base that supports the pursuit of progressive and practitioner-centered approaches to research, teaching, and program design.
Contact Emma:
Share this post: