Dr. George Petersen Joins Dr. Carole Basile as Deans Council Co-Chair
Dr. George Petersen Joins Dr. Carole Basile as Deans Council Co-Chair
CPED is excited to announce that Dr. George Petersen, Professor and Founding Dean of the Clemson College of Education, will join Dr. Carole Basile as a Co-Chair of the CPED Dean's Council. In this role, Petersen and Basile will engage a council of 20 CPED Deans in discussions about the advancement of CPED.
Learn more about the Deans Council
About the Co-Chairs
Dr. Carole Basile, Arizona State University - Deans Council Co-Chair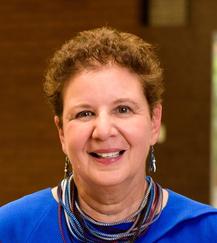 Carole G. Basile is the Dean of the Mary Lou Fulton Teachers College at Arizona State University (ASU).  Prior to joining ASU, Basile was Dean and Professor in the College of Education at the University of Missouri St. Louis (UMSL).  As Dean at ASU, her work has centered on redesigning the education workforce and changing practices in teacher and leadership preparation. She is currently working with education organizations nationally and internationally to design systems and enable organizational change in these areas. She is recognized for her work in math and science education, teacher education, community engagement, and environmental education and has published numerous articles, books, book chapters, and technical papers.  She is serving as Principal Investigator for multi-million dollar projects funded by the Kern Family Foundation and the Department of Education. Her community work is also extensive, as she has actively partnered with many urban school districts, nonprofit community and social service entities, and organizations focused on business, workforce, and economic development. Dr. Basile has 15 years of business experience in the areas of sales, management, and corporate training and human capital development. 
Dr. George Petersen, Clemson University - Deans Council Co-Chair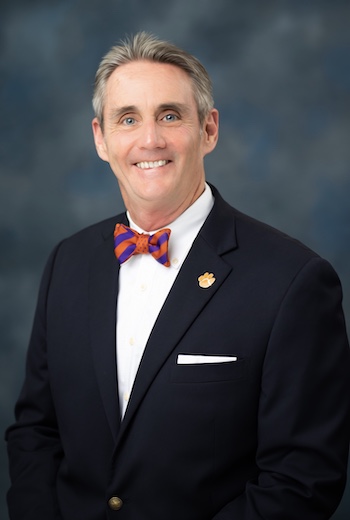 George J. Petersen is the Founding Dean of the College of Education at Clemson University. Prior to this appointment he served as dean of the Graduate College of Education at California Lutheran University. He was the chair of the Department of Graduate Studies at the California Polytechnic State University-San Luis Obispo and co-director of the University of California-Santa Barbara and Cal Poly Joint Doctoral Program in Educational Leadership where he worked with the California State University Carnegie Project. He was a tenured faculty member at the University of Missouri-Columbia and served as associate director of the University Council for Educational Administration, a national research and policy organization.
Petersen is the author or co-author of three books and more than 110 book chapters, professional articles, research papers, monographs and commissioned reports. Much of his scholarly work has focused on the executive leadership of district superintendents and their beliefs, roles and work in the area of instructional leadership and policy. Petersen's research has been widely published and is internationally recognized for its quality and impact.
In recognition of his scholarship and service, Petersen received numerous awards, including Clemson University's Ralph D. Elliott Award for Outstanding Service to Off-Campus, Distance and Continuing Education, the University of California-Santa Barbara's Gevirtz College of Education Distinguished Alumni Award and the University of Missouri-Columbia's Excellence in Teaching Award. As a public-school teacher, he was the recipient of the Sallie Mae Outstanding Teaching Award, given to the top 100 teachers in the United States.
Share this post: